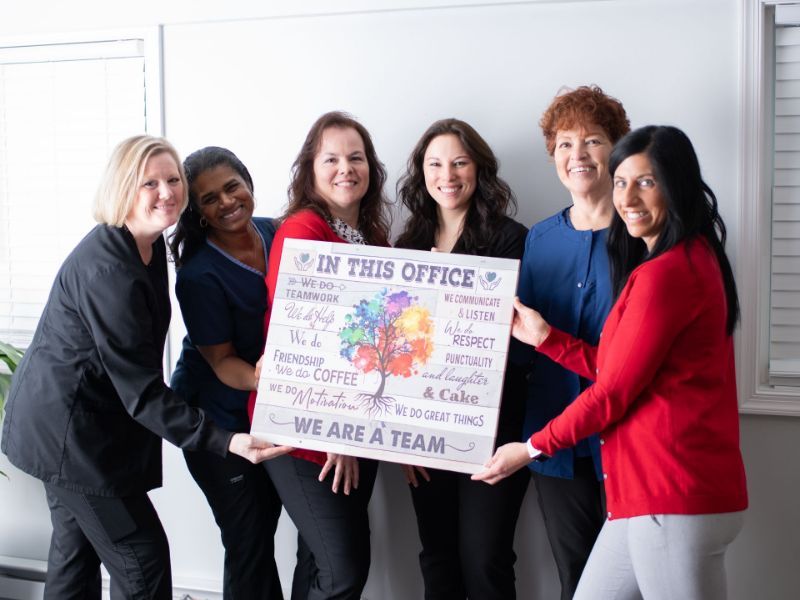 Our wonderful team at Kenney Dental is always fun, caring and friendly to every patient. We strive to give you the oral health treatment you deserve while making you feel safe by wearing protective equipment to help prevent the spread of germs. We will take care of you during your appointment with our dentist, Dr. Justin Kenney, so that you always leave with a smile! Call 610-432-1228 to learn more about our dental team or to schedule your dental exam in Allentown, Pennsylvania!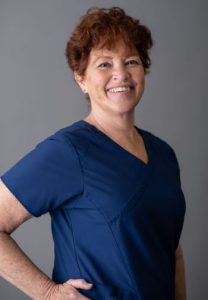 Betsy
Registered Dental Hygienist
Betsy joined Kenney Dental in 2019, bringing with her a wealth of experience gained from her tenure with Dr. Kenney at a prior practice. She is a proud graduate of Northampton Community College and has dedicated over 30 years to the dental field, initially starting as a dental assistant and eventually transitioning into a highly skilled dental hygienist.
One of the aspects that Betsy truly cherishes about her work is the opportunity to forge meaningful connections with her patients. In her eyes, they transcend the regular dentist-patient relationship and become like an extended family. By fostering this special bond, Betsy is able to better understand her patients' specific oral health needs and provide them with personalized care.
Betsy's passion for dentistry is fueled by her desire to help people maintain healthy smiles. With her extensive experience, she possesses a deep understanding of the importance of oral health and its impact on overall well-being. Through her expertise, Betsy actively works to educate her patients on maintaining excellent dental hygiene practices, ensuring their smiles remain radiant and healthy.
Outside of the dental office, Betsy leads a fulfilling and joyful life. She is happily married to her partner, and together they have a loving blended family. Betsy is blessed with three children and four grandchildren, who bring immense joy to her life. She values quality time spent with loved ones and enjoys organizing gatherings, whether it's with friends or family.
Traveling and exploring new destinations are among Betsy's favorite pastimes. She finds joy in embarking on adventures and discovering beautiful places around the world. Cruising is another passion that allows her to unwind and create lasting memories.
Finally, Betsy loves indulging in her culinary skills. Cooking is not just an artistic outlet for her, but also a way to bond with family and friends over delicious meals. Whether it's experimenting with new recipes or recreating cherished family dishes, Betsy finds solace and joy in the kitchen.
Betsy's dedication, kindness, and experience make her an invaluable member of the Kenney Dental team. With her warm personality and genuine care for her patients, she strives to help them achieve optimal oral health and maintain their beautiful smiles for a lifetime.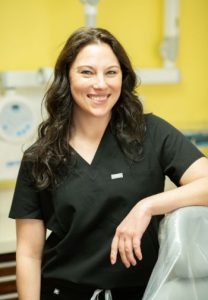 Kasey
Registered Dental Hygienist
Emerging as a proud alumnus from Northampton County Community College in 2017, Kasey substantiated her educational journey with a degree in Dental Hygiene. Subsequently, in the year 2019, Kenney Dental welcomed her into their professional family.
What Kasey cherishes the most about being a part of Kenney Dental is the jovial atmosphere filled with laughter and the culinary delights shared among the team. Working at Kenney Dental isn't simply about dental health; it's also about creating a joyous workspace decorated with an abundance of delectable treats like cookies, chocolates, cheese, and more.
Driven by altruism and passion, Kasey leaves no stones unturned in making her patients feel at ease during their dental visits. Her enchanting smile paired with an inherently positive demeanor is the magic potion for patients' comfort.
When not championing dental care at Kenney Dental, Kasey loves spending quality time with her two nephews Franco and Enzo, who she absolutely cherishes. Her leisure activities also include exploring local breweries and farmer's markets in the company of her longtime fiancé, Mark. She indeed loves socializing, cooking, and baking during her downtime.
As a dental healthcare professional, Kasey loves to reiterate the importance of daily brushing and flossing.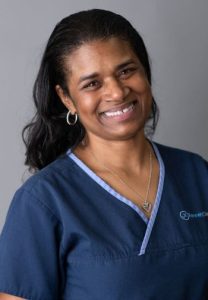 Stephanie
Dental Assistant
Having been a cornerstone of Dr. Kenney's team since 2010, Stephanie transitioned seamlessly into our family at Kenney Dental in 2015. Her devotion to our patients and our practice is unyielding, as demonstrated by the consistently comfortable and positive experiences she puts forth for our patients in the dental recliner. Her infectious positivity has a transformative effect on even the most apprehensive of patients.
Stephanie is not only a stellar dental assistant but also serves as the emotional tie that binds our team together. She cherishes the bond she shares with each team member, fostering a sense of family within our dental practice. The bonds she has woven among our staff only serve to enhance the quality of care we extend to our valued patients.
Away from the dental practice, Stephanie fuels her adventurous spirit with travel, exploring the diverse beauties this world holds. In quieter moments, she treasures quality time with her husband and their three delightful dogs – a testament to her unwaveringly warm heart. Stephanie embodies the essence of Kenney Dental: dedicated, warm, and unwavering in her approach to providing superior dental care.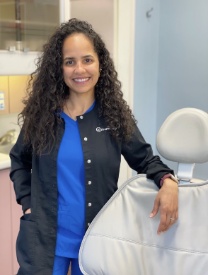 Since the young age of 11, Rut has been captivated by the field of dentistry, a passion that has continued to fuel her professional journey. Formerly a respected Dentist in the Dominican Republic, Rut has since then been dedicating her skills and expertise as a valuable member of our dental assistant team here at Kenney Dental. Now proudly a U.S. citizen, she is on the cusp of further expanding her horizons by applying to dental schools across the country, with the ultimate aim of securing her license as a fully-fledged dentist within the United States. For Rut, dentistry extends far beyond being just a job; it embodies her purpose and passion.
Rut's charismatic personality is a key facet of her appeal, always displaying an innate readiness to assist others, all delivered with an uplifting smile and an infectious enthusiasm. Away from the professional sphere, Rut cherishes the serenity offered by the great outdoors. She frequently seeks refuge in nature along with her husband and son, indulging in the simple pleasures of family life. Her creativity finds an outlet through engaging in various DIY projects, while her artistic side is nurtured through her love for photography.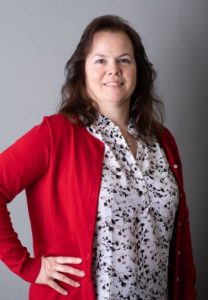 With significant experience in various facets of dental practice, Jen has been a part of our professional team since 2017. Prior to joining us, she worked alongside Dr. Kenney in his previous office, bringing a wealth of knowledge and experience to our current team.
Jen's proficiency extends beyond ordinary dental assistance. She's a certified radiology assistant, equipped with additional training in vital medical protocols such as Occupational Safety and Health Administration (OSHA) standards, Health Insurance Portability and Accountability Act (HIPAA) compliance, and rigorous sterilization practices. This diverse skill set, coupled with her expertise in insurance and billing procedures, underscores her professional versatility and commitment to patient-centered care.
But what makes Jen's presence truly special at Kenney Dental is her personable nature and contagious enthusiasm. She cherishes the camaraderie, occasional cake-filled gatherings, and the sense of an extended family that permeates our office.
Away from her professional duties, Jen leads a vibrant life filled with hobbies that reflect her love for nature and a strong sense of community. Whether she's sculpting the landscape with her gardening skills, baking delectable treats, lounging by the pool with loved ones, or savoring peaceful walks with Chloe, her rescued princess pup; she embraces every moment with joy and gratitude. Jen's spirited personality brings a unique radiance to our Kenney Dental team, reflecting our collective zeal for creating memorable dental care experiences for all our patients.
Rachel
Scheduling Coordinator
Rachel is an integral part of the Kenney Dental team, having joined our family in the fall of 2022. Prior to her transition into the dental field, Rachel led a culinary path as a pastry chef and bakery owner, learning the sweet secrets of the trade from the esteemed Pennsylvania Culinary Institute. This experience gave her an array of skills that she now translates into her role at our office, contributing to our efficient operations.
Her valuable expertise doesn't just stop at pastries. It also extends to office organization, coordinated communication, and overall assistance to the front office staff. From answering incoming calls to distributing the daily workload, Rachel's magnetic personality injects a fresh and convivial aura into our workspace.
What sets her apart is the way she values the familial environment we pride ourselves in providing at Kenney Dental. She appreciated the warm welcome she received from the team and mirrors that in the way she interacts with patients.
Aside from her professional attributes, Rachel has personal interests that paint her as a vibrant character. She holds a profound affection for all things Disney, and frequently indulges in trips to their parks. Moreover, she's an enthusiastic supporter of the Eagles and Phillies, displaying her spirit for sports. Rachel's adventurous palate leads her to explore the local culinary scene, being a self-proclaimed foodie, relishing the variety of cuisine our city has to offer.
At home, Rachel is a devoted mother to her two children, Logan and Hannah, and a loving pet parent to Anna and Jack, her dog & cat. In the perfect blend of professional acumen and personal charm, Rachel brings a distinct element to the Kenney Dental team.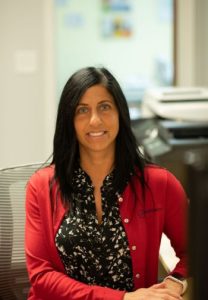 Tristan
Office Manager and Treatment Plan Coordinator
Tristan has been an integral team member at Kenney Dental since 2015, bringing with her over two decades of experience in the dental field. She is a dedicated professional and proud member of the prestigious American Association of Dental Office Management (AADOM). Tristan's genuine passion for dentistry shines through in the compassionate care she delivers to each and every patient.
At Kenney Dental, Tristan has found more than just a workplace; she has found a loving and laughter-filled family. The warm and inviting atmosphere at the clinic truly makes her job a joy. Tristan's own family includes her beloved husband, Russ, as well as their two adorable Labrador companions, Kahlua and Kamora.
Beyond the dental office, Tristan embraces an active and fulfilling lifestyle. She enjoys engaging in invigorating runs, exploring the world of wine through tastings, and letting loose on the dance floor. Nothing brings her more happiness, however, than quality time spent with her husband and their cherished four-legged companions.