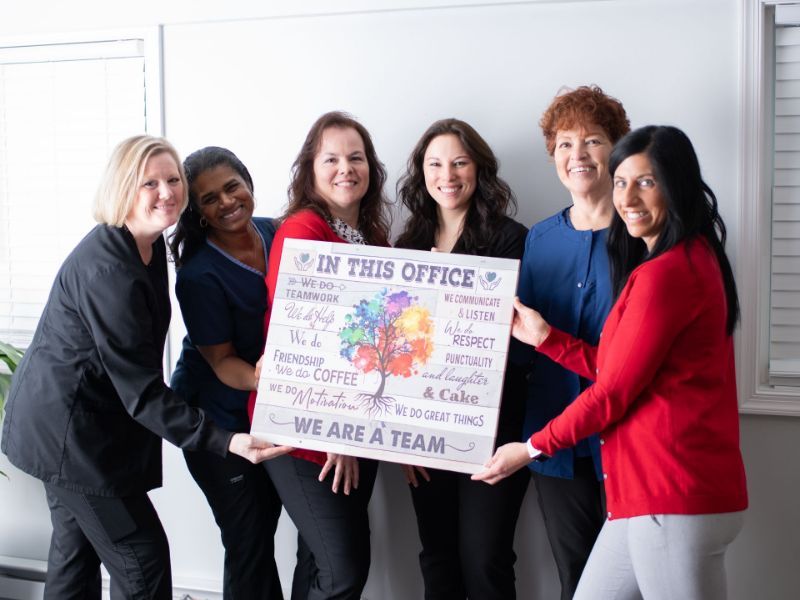 Our wonderful team at Kenney Dental is always fun, caring and friendly to every patient. We strive to give you the oral health treatment you deserve while making you feel safe by wearing protective equipment to help prevent the spread of germs. We will take care of you during your appointment with our dentist, Dr. Justin Kenney, so that you always leave with a smile! Call 610-432-1228 to learn more about our dental team or to schedule your dental exam in Allentown, Pennsylvania!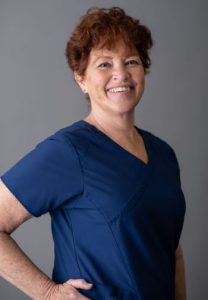 Betsy
Registered Dental Hygienist
Betsy joined Kenney Dental in 2019, but she has worked with Dr. Kenney at a previous practice. She graduated from Northampton Community College. She began as a dental assistant and now has been a dental hygienist for over 30 years. She loves getting know her patients and loves how they become like family. She loves the dental field because she can help people keep their smile healthy!
Betsy is happily married with a blended family. She has three grandchildren and four great-grandchildren. She loves getting together with friends and family, traveling, cruising and cooking.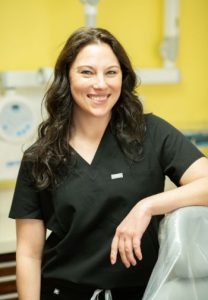 Kasey
Registered Dental Hygienist
Kasey received her degree in dental hygiene from Northampton County Community College in 2017 and joined Kenney Dental in 2019. Her favorite part of Kenney Dental is the laughter and food shared, as there is no shortage of cookies, chocolate, cheese and more. She strives every day to make all her patients feel comfortable through her positive attitude and smile.
Outside of work, she gets together often with her two nephews she adores, Franco and Enzo. She enjoys going to breweries and farmer's markets with her longtime boyfriend, Mark, hanging out with friends and family, cooking and baking.
She would also like to remind everyone to brush and floss every day!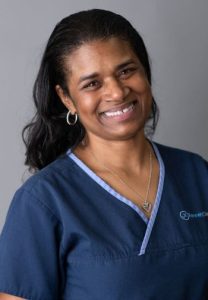 Stephanie
Dental Assistant
Stephanie has been chairside with Dr. Kenney since 2010 and joined him at Kenney Dental in 2015. She loves being a part of this practice, and she always makes sure patients are comfortable in the dental chair, and she helps them have a good experience through her positive attitude. She has a close bond with everyone she works with and treats them as family.
When she isn't assisting Dr. Kenney, she is traveling or spending time with her husband and three dogs, who she loves to pieces.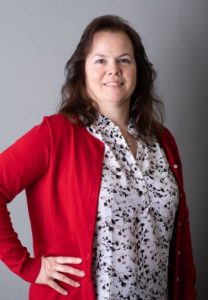 Jen joined this practice in 2017, but she has worked with Dr. Kenney at his previous office. She has a lot of experience with the different areas of dental practice. She has a certificate in assisting with radiology, and she also has training in OSHA, HIPAA and sterilization practices, as well as training in insurance and billing. She enjoys the laughs and cake at Kenney Dental and how it feels like her extended family.
When she is not at the office, she loves gardening, landscaping, baking, hanging out by her pool with friends and family and going on walks with her rescued princess pup, Chloe.
Rachel
Scheduling Coordinator
Before she joined Kenney Dental in October 2022, Rachel was a pastry chef and bakery owner, having studied at the Pennsylvania Culinary Institute. She uses those sweet baking skills to help around the office, as well as answering phone calls and generally helping to take the work load off of the front team members. She especially enjoys the family-like atmosphere we have here; her team members helped her feel welcome right away.
Rachel an ultimate Disney fan, visiting their parks a couple times each year, as well as a big Eagles and Phillies fan. She also enjoys trying out all the restaurants she can. Rachel has two children, Logan and Hannah, as well as two dogs, Anna and Rex.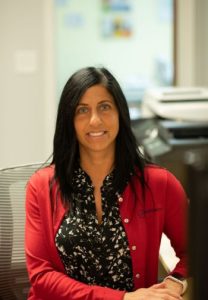 Tristan
Office Manager and Treatment Plan Coordinator
Tristian has been a part of Kenney Dental since 2015 and a part of the dental field since 1999. She is a member of the American Association of Dental Office Management (AADOM). She loves the dental field, and she always provides kind-hearted care to every patient. Her favorite part of working at Kenny Dental is how they are a family full of love and laughter.
Tristian's family consists of her husband, Russ, and their two labs, Kahlua and Kamora. When she is not at the office, she loves running, wine tasting, dancing and spending time with her husband and two dogs.